Our team
Astra Canyon Group brings together the strength and experience of Astra and Canyon Tech. The leaders, consultants and team members of each will continue together to build upon their previous success.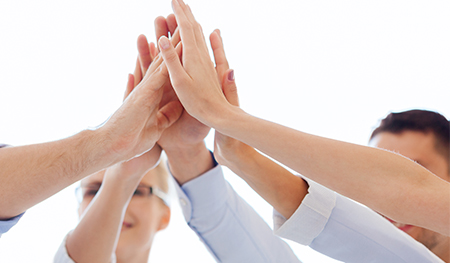 LEADERSHIP
Principals from both groups continue forward; providing consistency and guidance throughout the current transition and beyond.
INTERNAL TEAM
With the increased opportunity that comes from a larger organization, the internal team continues to support existing clients and seek new ones.
CONSULTANTS
The team of internal consultants now expands across the globe. This increased geographic reach provides added value to our partners.
---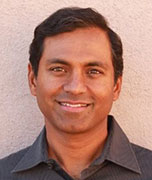 Naren Velu
President & CEO – Astra Canyon Group

Building on more than 25 years of ERP industry and management experience, Naren is responsible for creating and implementing the vision, strategy and direction for the Astra Canyon Group. His diverse background enables him to understand the big picture as well as the technical details involved in successful digital transformation efforts based on ERP implementations.

Naren was the Founder, President and CEO of Astra, Inc., one of IFS' top partners in North America since 2008. He built a strong consulting team focused on providing high quality end-to-end IFS implementation services. He also spearheaded the conceptualization and adoption of FastAP for IFS — a pioneering product in the IFS ecosystem with a strong roster of happy clients.

Naren holds a Master's in Systems & Industrial Engineering from the University of Arizona and a Bachelors in Mechanical Engineering from Anna University, India. He earned an MBA specializing in Finance, Strategy and Entrepreneurship from the Eller College of Management at the University of Arizona.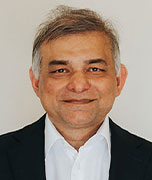 Ajay Gupta
Client Success Officer – Astra Canyon Group

As Client Success Officer, Ajay Gupta is responsible for enhancing the overall client experience: working with clients to understand their journey, ensuring they maximize the most value from IFS applications implementation. His professional services team provides consulting, education and support to ensure a best-in-class experience for both clients and partners across all IFS solutions

Ajay is a technology and business visionary with hands-on experience in Enterprise Resource Planning (ERP) implementation. He has built life-long relationships with clients by successfully implementing and executing various ERP implementation projects for more than two decades. He also provides strategic direction to senior management to import their business processes on ERP implementation projects. Ajay is distinguished by his passion for clients to gain value and succeed in business.

Ajay holds a Master of Science Degree in Mechanical Engineering and a Master of Science Degree in Management Information Sciences from the University of Arizona.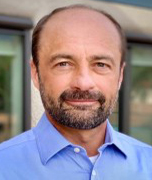 Blake Snider
Chief Growth Office – Astra Canyon Group

A natural born leader and detail-oriented problem solver, Blake's main priority as Chief Growth Officer is to expand the footprint of Astra Canyon Group and IFS deployments in North America.
With more than two decades of senior executive leadership, a strong global background in Industrial Manufacturing and Services, and his extensive knowledge on enterprise software allows him to recognize and establish the right solutions for companies and can put together the right team to deliver the job.
Blake holds a Master of Science, Mechanical Engineering degree from The University of Texas at Austin, a Master of Business Administration and Management from Texas A&M University and a Bachelors degree in Mechanical Engineering from New Mexico State University.
---